Michelle Manley's
Dating Coach Training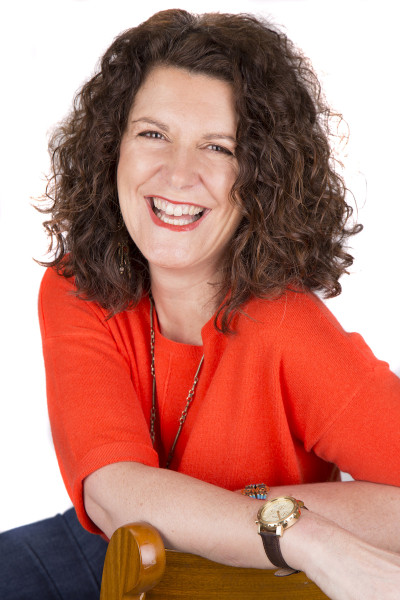 What would it feel like if every day you got to help women find LOVE?
Not just any love but their Happy Ever After … forever love.
AND feel the freedom of being your own boss; making a living out of something that you LOVE?
IN a market that is 'Pandemic Friendly'?
Being a Dating Coach; taking the pain, the frustration and the unknown out of the Dating process is, in my opinion, the BEST JOB IN THE WORLD!
YOU can be a Dating Coach full-time or part-time; and go as BIG as you want with it.
AND right now, we NEED way more Dating Coaches!  
Women are only just becoming aware that there are professionals out there who can SUPPORT them, GUIDE them, and GIVE THEM THE EXACT STEPS TO TAKE to be successful in dating.
It doesn't matter if you're SINGLE and struggling right now to get to your Happy Ever After or in a relationship or marriage, the one thing the BEST Dating Coaches have in common is that they have struggled themselves and can empathise, and may well still be struggling!
Maybe you want to find a great love yourself? - Dating Coach Training is personal development to the core!
Michelle Manley Dating Coaches come from all walks of life; already working for themselves and wanting to change the focus of their business; wanting to move from being employed to running their own business; wanting to enhance their coaching expertise.  
Have a listen to a couple of my Certified coaches below describe why they joined the training.
Dating Coach Training is a 10-week intensive training programme.
You will learn a unique set of Coaching Skills and Dating Tools and thoroughly practise them during the course, so you will be ready to GO at the end.
In this unique time of Covid 19, you'll learn how to coach a woman to successfully date during lock-down, as well as in more 'normal' times … which will eventually come!
You'll work one-on-one with me every week, in a small online Class, so you have plenty of time to practise; I'm a very hands on trainer who will work with you until you feel comfortable!
AND you'll work with my amazing Master Coach Teachers in weekly online Clinics, who have themselves been through the training, completed the accreditation programme, now have their own coaching businesses and can't wait to teach, guide and support YOU through the training.
AND there are over 35+ hours of videos to watch as many times as you want; explaining and demonstrating the tools and skills you are going to become proficient at.
AND you'll work with REAL clients towards the end of the training!
There is a robust and detailed Accreditation process, free of charge, which you can choose to take part in.  It will give you, and your clients, comfort that you have been certified competent to coach using the Dating Coach Training tools and process.
In addition to the Coaching Skills and Tools, you will also learn the Practicalities of Coaching and have access to a host of resources and documentation you can use in your own business, including guidance on how to manage an Enquiry Intake Session and convert them to a client, as well as a full set of coaching documentation you can use in your business.
You are not on your own at the end of the training.
I'm here to support you for as long as you want.
The Dating Coach Community.

Included in your Dating Coach Training is one month's free subscription to my Dating Coach Community, which is made up of my Master Coach Teachers and alumni students; meeting twice a month to support each other in building and growing their businesses, managing their clients and continuing to develop their coaching skills. You'll be invited to join us after the complementary month. 
The Feminine Energy Business Building course. 

This is an add-on training programme for those who don't know where to start in building, launching and growing a coaching business.  This, again, is a hands-on, one-on-one training with me, which takes you through the process of creating your own website, attracting clients through a free delivery option, your social media with posts and videos, running webinars and creating programmes.
Working with MY clients in MY dating programmes.

Would you be interested in working with me, as well as / or instead of in your own coaching business?  For Certified Coaches there is the opportunity to work with my clients; an ideal way to get paid while gaining experience.
What makes the Michelle Manley Dating Coach Training different from other coach training programmes?
It works for EVERY woman, whatever her situation:
If she's divorced and feeling terrified of 'starting again'.

If she's cautious of bringing a man into her children's lives.

If she's weary of promising relationships turning to dust.

If she's committed to not settling and can't find a man that is 'good enough'.

If she's burnt out with online dating and the poor quality of men on the dating sites.
I use, and teach, a unique coaching style; a style that is based on the Rori Raye Coaching Method, for which I am licensed to train. 
It works like no other coaching method.
It allows a woman to effortlessly 'get' what's been going wrong, what will turn things around quickly and attract the most perfect man for her AND have FUN on the way!
It works FAST!
Added to that, my OWN personally developed Dating Steps and Dating Rules, create a structure for a woman to follow, baby step by baby step, from setting her up on Online Dating sites, through  inspiring men to ask to meet her and get to know her and finally having him step up to 'choose' her and her Happy Ever After dream.
I developed my Dating Steps and Dating Rules from years of personal trial and error on my dating journey.
And I don't want women to have to go through trial and error in finding a successful way to date.
I want them to find love FAST, EFFORTLESSLY and FOREVER and that's why I get so much pleasure from training and supporting more and more Dating Coaches.
And the more of us out there working with this valuable and effective coaching style, the more women we can help!
At the end of the training you will:
Feel confident in your ability to coach using the skills and tools you've practised and used on REAL clients.

Have coaching skills and tools that work seamlessly in other arenas of coaching such as business, personal and family dynamics.

Have the opportunity (at no extra cost) to be Certified through a robust Accreditation process that you will feel proud to share with future clients.

Be ready to build a business in a growing, online industry with endless flexibility for a great work/life balance.
Dating Coach Training
At £2997
Feminine Energy Business Building 
At £3197
Buy BOTH Dating Coach Training AND Feminine Energy Business Building
at the package price of
£5575
rather than £6194 if bought separately,
a saving of £619.
Plus, get these GREAT BONUSES, included with the Dating Coach Training:
A copy of my Fire Up His Desire Video and Audio Programme -

My Five Step Methodology that will instantly have a man NOTICE a woman in a whole new way.

A copy of my Have The Deep Connected Love You Dream Of Video and Audio Programme with additional Workbook -

This programme provides everything a woman needs to know to attract and build a deep intimate relationship with a man.
In just 10 weeks you will be equipped to help women have their dream of a great love; to show them clear steps to take to build their inner and outer confidence and to attract the perfect man for them.  AND in just another 8 weeks, if you also take the Feminine Energy Business Building module, you will have the technical and marketing foundation to launch your own Dating Coaching Business.
If you've got questions let's hop on Zoom and let's chat.  You can send me your contact details below and I'll set up the call.
I can't wait to train, support and be there for you in this life-changing decision!
Hear Jenny's experience ...
Hear Anne Marie's experience ...
I'm happy to answer any questions you may have.   Write to me below and let's chat at a time that works for you.